If you've ever considered owning your own chickens, you're not alone. In fact, with a global pandemic in our midst and unemployment numbers rising, this past spring saw a major surge in local chicken purchases.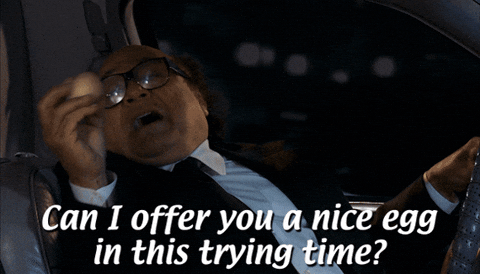 Farm-fresh eggs sound pretty good right about now, huh? But if you live within Chattanooga city limits, you may not be legally allowed to own chickens on your property.

Owning backyard chickens
Within the city limits, female chickens — or "laying hens" — can't be kept on property other than agriculturally-zoned land unless they are kept on land that is at least 5 acres, according to this city ordinance, and roosters are prohibited anywhere except on agriculturally-zoned land.

If you pass the 5-acre requirement, an annual permit is required to own chickens. The permit's initial cost is $50 for review + inspection of the coop, and annual renewal fees are $20. According to this city ordinance from 2013, you can get an annual permit at McKamey Animal Center.

Rules for owning chickens within city limits also include requiring a fenced enclosure that is either covered or 42 inches high + a covered predator-resistant henhouse, hens can only be used for personal use (aka, you can't sell your eggs), and no more than 10 laying hens are allowed per single-family dwelling. Any broken rules from the ordinance can be met with a $50 fine + any other enforcement that the city may decide to take.

What is agriculturally-zoned land, and what does it mean for chicken ownership?
If you're on agriculturally-zoned land, you can legally own both laying hens and roosters. However, your land has to satisfy the following conditions in order to be agriculturally-zoned to own fowl, according to this city ordinance:

• Fencing of a pasture area + placement of new barns or buildings that house livestock or fowl must be 150 feet from any property line.
• No more than 20 fowl should be kept per square acre.
• Fowl should have adequate shelter to protect them from the elements + be confined at all times in an enclosure that is no less than 18 inches high and has at least 10 square feet of floor area for each fowl.
• The enclosure must be kept clean + sanitary.
• All feed should be kept in rat-free, rat-proof containers or rooms.

Still have some lingering questions? Check out this local Facebook page, Chattanooga Chicken Legal, for more helpful information.
| | | |
| --- | --- | --- |
|   | Do you want backyard chickens? |   |
 

| | |
| --- | --- |
| | Yes. I really, really do. |

 
 

| | |
| --- | --- |
| | Nope, I have too much going on already. |

 
Weather
○ 79º | Cloudy | 20% chance of rain ☁️

Biz
○ Brainerd restaurant The Flaming Rooster is moving closer to downtown. The business announced on its Facebook page that its new location will be at 1900 S. Broad St. That's all we know for now, but we'll keep you updated. 🍗

Civic
○ Hamilton County Commissioner Warren Mackey has plans to present a resolution to remove a Confederate statue outside downtown's county courthouse. His announcement comes after a UTC professor's petition to remove the statue of Lt. Gen. Alexander P. Stewart has gotten thousands of signatures. (NewsChannel 9)

Cause
○ October is Domestic Violence Awareness Month and a local organization, The Heard, which serves domestic violence victims, is seeing increasing demand for help. As COVID-19 keeps people distanced, the group is helping online through Facebook pages + virtual hangouts. (WDEF)
○ The Chattanooga Alzheimer's Walk will take place virtually this year on Sat., Oct. 17. There are replicated details from the traditional walk that you can access through the Walk to End Alzheimer's app. Use hashtag #endalztn to post your walk and engage with others in the community. 👣 (NewsChannel 9)
○ On Nov. 3, the second annual Robert G. McKamey Memorial Golf Classic will take place. Hosted by the Council Fire Golf Club, the tournament will help support the animals of McKamey Animal Center. Teams of four can enter the contest for $1,400, which comes with $125 to spend on the Foot Joy online store. To learn more details + to enter the tournament, click here. ⛳

DYK
○ Voting for the Black Excellence of Chattanooga Awards will begin on Nov. 1, with the virtual show taking place on Feb. 28, 2021. This past year, BEC gave scholarships to four school seniors, and they are hoping to give more away next year. Watch this video + visit this website for more information. 🏆 (NewsChannel 9)

State
○ The USDA has set aside money to protect and restore Tennessee wetlands + agriculture sites. As much as $30 million is available through the Wetland Reserve Enhancement Partnership. Proposals must be submitted to the USDA by Nov. 30. (NewsChannel 9)

Edu
○ Chattanooga State Community College is offering a seven-week "mini-mester," which allows a student to complete one credit course quickly. The semester is available in the divisions of Business, Engineering & Information Technologies, Math & Sciences, Humanities & Fine Arts, Nursing & Allied Health, or Social & Behavioral Sciences. The "mini-mester" starts on Oct. 14. Check out more information online. 📚

Coronavirus
○ The Hamilton County Health Department announced another death due to COVID-19, bringing the county's total to 101.The announcement comes six months after the first death of a Hamilton County resident was reported on March 25. (NewsChannel 9)
○ The Tennessee Titans may be putting another game on hold this weekend due to positive COVID-19 cases. Another player tested positive on Thurs., Oct. 8, bringing the season total to 23, with 21 recovered since Sept. 29. The Titans' facility is closed and the team is prohibited from in-person activities. (NewsChannel 9)

TomorrowIs
○ National Cake Decorating Day. This calls for celebratory cake. Here are some pro-tips for ordering online from the Publix Bakery. 🎂 Ⓟ

Click the button below for local resources regarding the coronavirus.
Remember that feeling of exhilaration when you made your first hole-in-one? Yeah, us neither… but we imagine that winning our new Golfer's Dream Giveaway Package would feel pretty similar. ⛳

In honor of The Masters' new November tee time, we're going to fill one lucky winner's golf bag with $3,500+ in prizes. Will it make you a better player? Maybe not, but you'll look like a pro. Here's what you'll get:
○ Brand new set of clubs or irons (up to $2,000 value)
○ $500 toward your favorite golf shop or brand to upgrade your swag game
○ A round of golf for you and 3 buddies at a public course of your choice (up to $500 value)
○ 5 hours of lessons from your preferred local golf pro (up to $500 value)

How to enter:
1. Anyone living in Chattanooga and surrounding areas can enter through Oct. 27, 2020, 11:59 p.m. Tee one up by visiting our website here and entering your email address, name, and zip code for a chance at winning. You can enter once every 24 hours.
2. Bonus (+3): Share our giveaway with all of your local friends, family, or colleagues using your unique link (found on the entry confirmation page). Every person that enters the giveaway using your link will count as an additional 3 entries into the giveaway, increasing your chances to win.
3. Bonus (+1 per channel): If you're not already, follow us on Facebook, Twitter, and Instagram by clicking the links found on the entry confirmation page. You'll score an additional entry into the giveaway just for following us on socials.

One winner will be chosen at random and announced in our newsletter on Thurs., Oct. 29.
#DYK that your photo could be featured in our newsletter? Just use #NOOGAtoday on social media.
Pet
○ Freaky Friday | Fri., Oct. 9 | 11 a.m.-5 p.m. | McKamey Animal Center, 4500 N. Access Rd. | $13-$31 | Every Friday in October, McKamey is offering $13-cat adoptions and $31-dog adoptions — appointments are required. 🐶

Show
○ Whitney Morgan | Fri., Oct. 9 | 8 p.m. | The Signal, 1810 Chestnut St. | $40 | Masks will be required at this acoustic concert by country music singer Whitney Morgan. 🎶

Saturday
○ Jason Isbell and the 400 Unit | Sat., Oct. 10 | 8 p.m. | The Caverns, 555 Charlie Roberts Road, Pelham | $125 | This outdoor concert will take place above The Caverns. Seating pods for two, four, and six people are available for purchase, and each pod will be at least 6 feet apart from others. 🎶
○ SPENGA Chattanooga Pre Sales Kick-off Weekend | Sat., Oct. 10 | 9 a.m.-2 p.m. | 1705 Market St. | Meet Chattanooga's newest boutique fitness concept, SPENGA, the first workout of its kind to put equal emphasis on the 3 pillars of fitness: cardio, strength, and flexibility, all in one 60-minute workout. Come out for food, fun, and free swag + take advantage of low price offerings. Ⓟ
○ Beethoven's 5(th)k | Sat., Oct. 10–Sat., Oct. 17 | Various tTimes | Virtual | This fundraising 5k for the Chattanooga Symphony & Opera can be completed anytime or place during Oct. 10-17. (And yes, a Spotify playlist will be provided for your run or walk). 🏃

Sunday
○ Young women's self-defense class | Sun., Oct. 11 | 1-5 p.m. | Collegedale City Hall, 4910 Swinyar Dr. | Free | This free program for young women ages 15-18 will teach girls situational awareness and self-defense.
Disclaimer: It is up to readers' discretion to determine whether they feel comfortable participating in any mentioned events based on COVID-19 protocols and precautions. If you have questions, please contact the event's organizers directly.
Hey, NOOGA. Chloe here, Branded Content Studio Manager. Did you know your organization can purchase this section of the newsletter? It's called TheKnow, and it's part of our advertising offerings, executed by me and my team here in 6AM City's in-house Branded Content Studio.

TheKnow is built to do a few different things – all of them good for your brand:
• Dive into a topic of choice with 200 words in the email and an option to link out to 200 additional words on our website (400 total words), or drive readers directly to your URL of choice.
• Promote what you offer (events, services, roundups, information, etc.), or…
• Establish your brand as an expert within a general-interest article.
• Live forever on our website – a trusted third party publication – giving your brand major street cred.
• Show off your brand with beautiful photos (max. 2 in the email; up to 10 total on our website).
• Be shared socially via posts on our Instagram feed, Facebook, and Twitter.
• Deliver creative content development + distribution that works (and that you don't have to hustle to create yourself). Plus, you get to review and approve everything.

We've hit our in-email 200-word limit, so click below for more info + to see some real-life examples of TheKnow that we've created for clients in all industries, ranging from hospitality and tourism to education and nonprofit. Ⓟ
Happy Friday, y'all! Trista here, and on Wednesday I asked for your favorite places to get soup. We've seen a lot of good answers — thanks, everyone!

It seems that my question spurred another question from a reader. William R. asked:

Is there anywhere in Chattanooga to get a decent bowl of Pho?

Whatcha got for us?

🔄 Catch up on any newsletters you may have missed here.

💭 Say Hello: What do you want to know about your city?

✏️️ Want to write an article for us? Find out how here.

👀 Want your business featured in our newsletter? Learn more about advertising opportunities here.

📖 Check out our Editorial Ethics Policy here.
Did a friend forward this to you?
It can be in your inbox tomorrow a.m.
| | | |
| --- | --- | --- |
| @NOOGAtoday | Follow us. | #NOOGAtoday |
Let us know if we've missed anything and say

[email protected]
Disclaimer: Content marked with a
Ⓟ
is representative of our advertising partners.
Want to receive NOOGAtoday once a week instead? Update your preferences here.
Never want to hear from us again? Break our hearts by unsubscribing here.
Copyright © 6AM City, LLC, all rights reserved. Legal.
Greenville, SC 29602