A tech company that's worked with well-known clients, such as ESPN + U.S. News and World Report, is making Chattanooga its fourth market.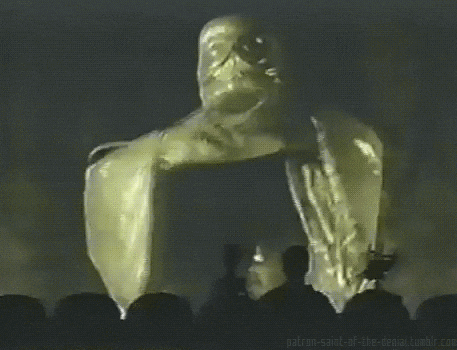 Welcome to Chattanooga, Viget. You're gonna love it. | Gif by Giphy
Viget brands, designs + builds software products for startups and big corporations,
Director of Business Development Zach Robbins — who is also a Covenant College graduate — said.
The company focuses on working with Fortune 500 businesses that need digital innovation or post-Series A funded startups, Robbins said.
💻 Fast Facts



They have offices in Washington, D.C. metro area; Durham, N.C.; Boulder, CO. + now Chattanooga.
There are 78 employees between the offices.
Robbins + senior user experience designer Curt Arledge are currently working out of Society of Work.
Viget is looking to hire 2-3 people here before they move into a downtown office. Eventually, the local team will likely be 25-strong.
You can check out Viget's work here.
💻 Why Chattanooga?
Robbins had Chattanooga in mind because of his connection to Covenant + because he'd been watching the city's recent tech + startup renaissance.
Quality of life factors, like cost of living and access to the outdoors, don't hurt either.
When Viget CEO Brian Williams took an exploratory visit to Chattanooga in March, he met with Mayor Andy Berke and other business leaders, like those from Vayner Media, Skuid + Bellhops.
Viget leaders had similar exploratory meetings in Nashville, and the vibe wasn't as welcoming, Robbins said. But in Chattanooga, one conversation led to five other introductions. And the fact that the mayor took time to meet also spoke to the city's culture, Robbins said.
"That aligns more closely with our values and culture — openness, sharing and community," he said. "We are trying to make the world a better place and the only way we're going to make that happen is collectively."
💻 What does 'Viget' mean?
The word is Latin + roughly translates to "flourish." It comes from the motto of Princeton University, where one of the founders went to undergrad.
It was originally the business' codename that kind of just stuck.
The team created this website to help people know how to pronounce the name.