Hey, Nooga. Trista here. 👋 It's no surprise that Chattanooga is a great place to live. There are plenty of people who grew up here + have lived here for most of their lives, and then there are also lots of people living here like myself, who moved here from out of state. I'm originally from Asheville, North Carolina and moved here from Austin, TX  in 2018 to be closer to my sister, who had just relocated with her husband and baby.
Today, we want to talk to the Chattanooga newbies  – what brought you to the Scenic City? Was it to be closer to family, the price of housing, or something totally different (like rock climbing)? We want to hear from you + highlight all of the awesome things that make our city such a great place to live.
🗣️ Answered
There's something about Chattanooga that draws people in. For many people, it's something intangible. For others, it's the spectacular scenery or the blazing-fast internet.
Chloé here.👋 I came to Chattanooga in 2001 to attend UTC, but it was the city that really charmed me, even then.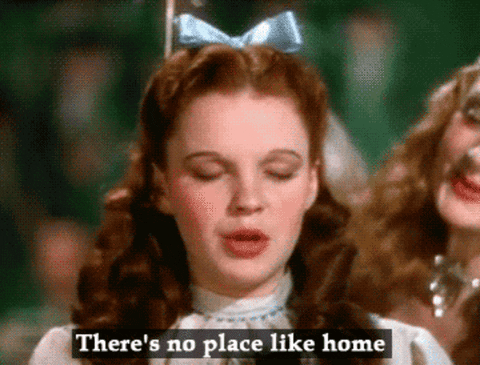 We wanted to know what brought you to our magnificent metropolis, and more than 100 of you responded to our question. 🙏 
A lot of the answers made us smile or say "Awww," and it's interesting to see the similar themes in the responses. 
See for yourself. 👇
🏞️ The outdoor darling
We weren't named best Outside's Best Town Ever for nothing. Our readers love the outdoors. And it makes sense. We are the Scenic City, after all. 
"Was already here hiking all the time so why not?" – Andi J.
"Lived all our lives in Chicago. We started looking for a more affordable place to live when my husband retired. We settled on the Chattanooga area because of its beauty, access to so many great places to hike, fish and camp. The added bonus is downtown Chattanooga– so much to offer culturally. Art museum, aquarium, concerts- pretty much have everything – but without the HUGE crowds that Chicago has. Added bonus – the people are so incredibly friendly! We love it here and glad to call Chattanooga home." – Debbie S.
"I was raised in Chattanooga but moved back here after 45 years with my wife because of the beauty of the mountains, the 4 beautiful seasons, and the fact Chattanooga is little enough to be friendly but big enough to have whatever you would want in a city." – Tom P.
👪 Family ties 
"Moved here to be closer to my Chattanooga grand babies. I can squeeze them anytime and the other grand babies are a plane ride away!" – Kim R.
🤟 Chattanooga is for lovers 
"True love 🥰 brought me here from Portland, Oregon" – Christina M.
"My husband (then boyfriend) moved to Chattanooga from up north for work while we were in a long distance relationship. I had the opportunity to move to CHA for work and to be with him. Now, we're married and purchased our home in 2019! We absolutely love it here!" – Kelly L.
💰 Easier on the wallet 
"My husband and I moved here from Denver, CO. We wanted to be closer to our son and his family, but also we wanted to get away from urban sprawl, overcrowded suburbs, and the lower cost of living, especially housing was definitely a factor that influenced our decision. Reliable and high speed internet was essential as my husband would continue working remotely for the same Denver based company." – LeAnn G.
🎉 Living the retirement dream 
"Spent my whole career in Indianapolis, IN then retired early in 2017 to pursue the dream of living on a motor yacht and boating on the Great Loop. We drove our motor yacht from the Chicago/Indiana area of Lake Michigan down the river systems to Chattanooga. We planned to travel through the rivers all the way to Florida for the winter but loved the Chattanooga area so much we decided to buy a house on the Tennessee River. I am now doing some fun part-time work including selling boats & RVs, Accounting consulting and volunteering for select non-profit organizations." – Robert C.
"Retired. NJ way too expensive. Chattanooga had low cost of living. Great housing prices. Low property taxes. Nice people. Beautiful scenery. Good restaurants. We are saving over $25,000 year by living here." – Sherri D.
💪 Work hard, play hard 
"My husband and I moved here in June for his job. Out of about 15 options, This area was the top of our list because of the amazing rock climbing and outdoor opportunities." – Mara J.
"I graduated from Berry College and stayed I in town (Rome, Ga) teaching art after that. I realized that I wanted to focus teaching on pottery more but needed to advance my own skills in ceramics first. I knew I wanted to move to a city with more art opportunities. So I got some advice to take a Ceramics Education class at Scenic City Clay Arts and it came with a free year long membership. After taking the class I decided Chattanooga was the place I wanted to be. I had always loved visiting in the past but with an avenue to pursue what I love I decided to move here. I have now been here for a year and a half and couldn't imagine being anywhere else!" – Nicole N.
"I am actually a bit of a double odd story on "how I got here." I was born in Chattanooga, but only just barely…Battling a February snowstorm on Mont Eagle I was born in March at CHI Memorial. Something must have been off about me from the start because they decided to close the maternity ward the same year I was born, 1982… We only lasted about a year before it was on to Atlanta. Cut forward 35 years, and a dozen more moves, and my wife is interviewing for a position with Erlanger Hospitals as a GYN Oncologist. She took the position and we found our way back to Chattanooga in 2018 from Cleveland Ohio with three little girls and have since added a fourth. It's nice and like my birth a little odd to have come full circle to be raising my family where I began my life." – J Ben Connor
🤩 The vibe – that Chattanooga energy (if you know it, you know it)
"Was sick of Nashville and boyfriend got a job here. Fell in love with the vibe and community." – Laura VW
"Though my wife is from here, and we have lots of family in the area, we lived in Atlanta for 20 years and, as urbanites, enjoyed it very much. But strolling one evening after a wonderful meal at Tony's, the thought hit me that the city vibe here is compelling. The City of Chattanooga is just big enough that there's always something new to discover, but not SO big that it is overwhelming.The active lifestyle vibe is also compelling…..if one is not walking, cycling, paddling, or what-not, you kinda feel left out, and for aging Baby Boomers, that's a healthy sense of encouragement. The fact that the City and area is growing (but not TOO much) is a good thing. Lastly, "Scenic City" is not a slogan, it's the TRUTH!" – Dennis M
"I've been here 2 months, and I love it!! I came alone with two pups, from Jacksonville Florida.  Was driving to Illinois to bury my dear mother, sad as I was when I drove through here my spirit lept. I knew I had to live in this God blessed beautiful land." – Beth L
"What sealed the deal was my first time visiting and seeing how beautiful it was! The river, the greenery, everyone walking around downtown and riding bikes and paddle boarding. I fell in love with the energy 🥰" – Karoline S.
✅ The entire package, really (including that high-speed internet connection)
"When I needed to leave the over-priced San Francisco housing market – I started looking with only two (well three) rules – no snow, no hurricanes + high-speed Internet access (e.g. fiber). CHA made my short list (along with Greenville and Huntsville) – the geography here reminds me of NW Washington state (minus the really big mtns) and the outdoor and artistic/musical atmosphere. We are close to ATL and Nashville – so if you need more culture, it is there for you. If we can just return to a Covid-less time – then this would be a great place to hang." – Tom R.
"I spent my first 31 years in California, then 8 years in Florida. I never stopped missing mountains and forests, and as a runner the worsening heat was making my sport increasingly unpleasant. Having lived in a city as populated as San Francisco and a home in Florida so rural that the grocery store was 30 minutes away, Chattanooga offered the perfect balance between amenities and access to wilderness. It has all the outdoor activities I'm interested in: trail running, rock climbing, mountain biking, kayaking, plus enough of a variety of food and other entertainment options while still being laid back and affordable. And of course there's our awesome internet!" – Karen Z