Let's get down to business, Chattanooga – the 2020 election is just around the corner. Well, okay, it's not until Tuesday, Nov. 3, but the last day to register to vote is Oct. 5.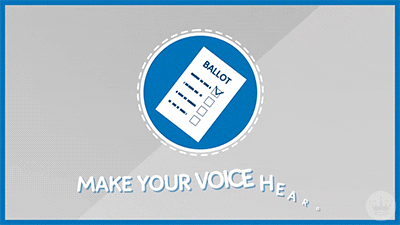 Rock the vote. | GIF via GIPHY
Chattanoogans must register to vote by mail or in person by Oct. 5. Tennessee doesn't offer registration on Election Day.
We know, registering to vote (or just checking to make sure you're registered) sounds like one more thing to add to your never-ending to-do list, but it is easy. 🗳️
How to register online
Local registration events on Sept. 22 (that's today)
You can get 15% off Ben & Jerry's ice cream at 201 Broad St. from 4-9 p.m., if you show

this coupon 

UTC's University Center + library, 615 McCallie Ave., 10 a.m.-2 p.m.

Cleveland State Community College, 3535 Adkisson Drive, 10 a.m.

Various Locations in Dalton and Chatsworth starting at 8 a.m.; contact

[email protected]

for more information
Where to vote + what to bring
Once you're registered, click this

link

to find out where to vote.

On Election Day, bring one of the following with you,

if you vote in person

: A Tennessee driver's license

(can be expired)

, Tennessee driver's license, US passport, US military photo ID, photo ID issued by the Tennessee Department of Safety and Homeland Security, photo ID issued by the federal or Tennessee state government, or a Tennessee handgun carry permit with your photo. 
How to volunteer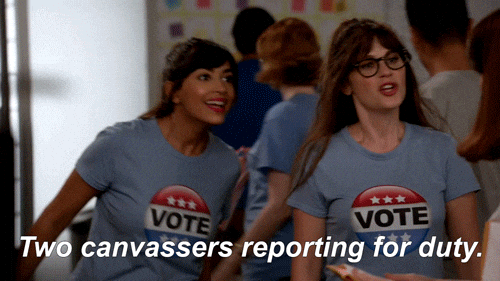 Report for duty. | GIF via GIPHY
Sign up for the nonpartisan

Election Protection

coalition 

Sign up to volunteer with HeadCount, a non-partisan voter registration organization, and help get people

registered

.

Find more local opportunities

here

. 
Quiz